Our mission is crystal clear: Inspire people to step into the spotlight of style and illuminate their environment and lives with exceptional lighting. Good design and lighting enhance the mood and desirability of a space and contributes to a sense of well-being. We want to be there to shine the light on every cherished moment. That's why our customers are our focal point, just as our lighting is to their homes. 
Discover Our Brand
Explore Styles
Meet Our Designers
Design Resources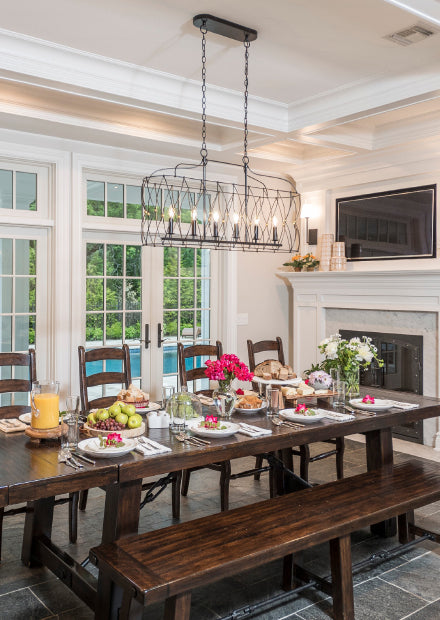 This style encompasses a mixture of textures, time periods, trends, and colors. Eclectic design is about presenting your personality without strict rules or predictability. Play with patterns in unexpected combinations and have fun with textures and statement pieces.
Browse Now
Take your lighting up a style notch with a modern twist on transitional design. Add drama that only bold metals can deliver. Browse our wide variety of finishes and styles.
Browse Now
Coastal design embraces a serene and refreshing aesthetic inspired by the ocean and beach landscapes. Soft, diffused lighting is often used to mimic the gentle glow of the sun and create a relaxed atmosphere. These fixtures incorporate natural materials and textures like jute, wood beads, and capiz shells.
Browse Now
#CRYSTORAMASTYLE
Real Life Style
We're inspired by seeing our lighting products in your home! Share by tagging us on Instagram.
Follow us @crystorama.