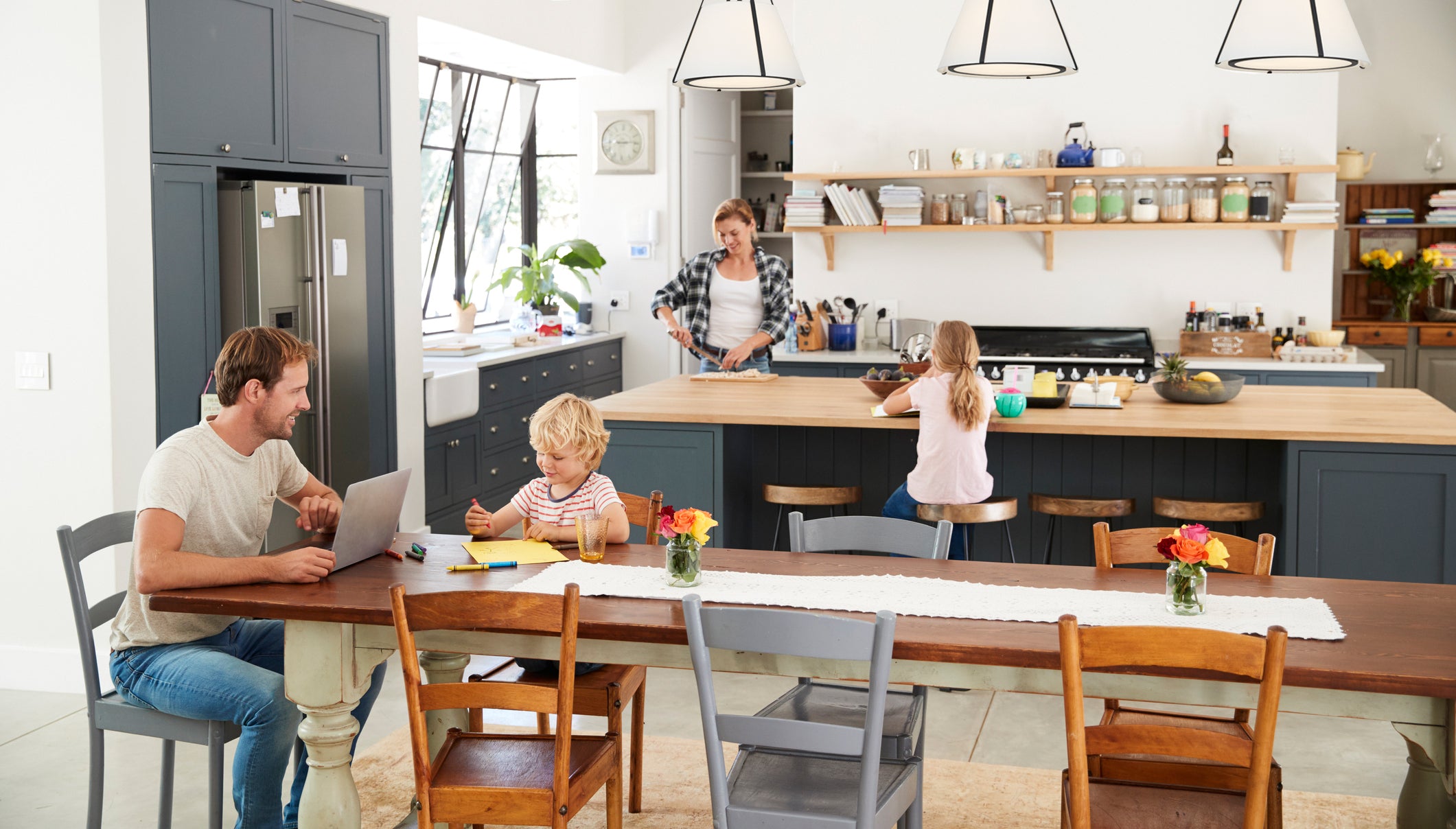 Crystorama strives to make every home more beautiful and every moment more memorable.
MAKE LIFE BRIGHT
AT CRYSTORAMA
Our mission is Crystal Clear. Inspire people to step into the spotlight of style and illuminate their environment and lives with exceptional lighting.
Good design and lighting enhance the mood and desirability of a space and contributes to a sense of well-being. We want to be there to shine the light on every cherished moment. That's why our customers are our focal point, just as our lighting is to their homes.
ETHOS
Making life bright
As a family-owned business, we know how important it is to put family first. So often, the most meaningful moments in our lives are those that we share with our families and loved ones. We craft our products with this very concept in mind. Besides being functional, our lighting adds style and creates an atmosphere suitable for any occasion. Whether you're celebrating a major milestone or simply eating a meal around the dining room table, we want to surround your family with beauty and warmth to make every moment even more memorable.
THE FOUNDER
The Crystorama Story
Since 1958, Abraham Kleinberg, or more widely known in the industry as Mr. K, founded Crystorama in Brooklyn, New York, in a 10 x10 facility with one employee.  Returning from the military, Mr. K entered the lighting business working with his brother-in-law in the accounting department of his lighting agency.  The more he learned about the lighting industry, the more he valued this industry. Abraham Kleinberg began his journey in the lighting industry over sixty years ago as an importer and exporter of traditional crystal and brass fixtures from Europe. In those days, Mr. K handled every task that came his way, from accounting, purchasing, and selling to local stores in the New York five boroughs.


Brad Kleinberg joined the company in 1988 after graduating from the University of Massachusetts with a degree in Business.
In 1992, Nancy Lonoff joined the team after receiving a Masters degree in Art and Design from New York University.
FAMILY
Second Generation Owners
The second-generation energy and fresh perspective evolved the brand to a design house and manufacturer of crystal chandeliers and fashion-forward interior and exterior light fixtures for residential, commercial, and hospitality projects.  Today, Crystorama still calls New York home with its corporate headquarters and warehouse facility in Westbury, NY. Brad Kleinberg, the President, manages the day-to-day operations, while Nancy Lonoff, the Creative Director, oversees design development and art direction.

As with every generation, Crystorama is the personality of its owners; family-oriented, modern, and transcending.  Both Brad and Nancy continue to bring Crystorama's legacy into the future by staying true to the founding principles of great attention to detail, a deep-rooted passion for quality materials, versatility of design, and a constant drive for creative innovation.
ORIGINAL DESIGN
Lighting transforms a room and sets the scene.
We continuously develop our brand to satisfy the market's interest in trends, designs, materials, and finishes. Under the Direction of Nancy Lonoff, Creative Director, we introduce an endless flow of new products that are exceptional in quality, unparalleled in value, and created with great attention to detail. Inspired by New York, art, fashion, architecture, nature, and pop culture, each of our designs are crafted to last. We are always trying new ideas, studying, evaluating, and adjusting the line quickly. This process ensures that our designs are of the moment yet grounded in the authenticity that helped us get to where we are today.
WHO WE ARE
At our core we are a family business and global business. Obsessed with chandeliers. Passionate and Energetic. Dedicated to the highest quality, no exceptions. Protectors of the planet. Dads, moms, grandparents, brothers and sister, yet children at heart. Responsible for hundreds of jobs worldwide and proud of it. Part of today's forward-looking culture. Motivated by competition. Inspired by beauty, by art, by New York, by the cosmos, by life.
THE CRYSTORAMA COMMUNITY
FINANCE DEPARTMENT
THE CRYSTORAMA DIFFERENCE
We know there's a lot to consider when selecting the right lighting for your space. At Crystorama, we believe in collaboration. Our customer service team, shipping department, sales associates and product engineers communicate with each other daily, and work tirelessly to ensure experience is seamless. Our commitment to quality and service help us provide the highest levels of efficiency and execution.
CUSTOMER CARE SPECIALIST
BUSINESS INTELLIGENCE
UNMATCHED QUALITY
We have built a legacy of exceptional, enduring design. With premium materials and a synergistic culture, our lighting is built by craftspeople who care about every detail. From our workshop in New York, Crystorama artisans use time-honored techniques to hand produce each fixture, resulting in impeccable workmanship.
FABRICATION
QUALITY CONTROL
PICKING AND RECEIVING
ASSEMBLY